Date:
Jul 19, 2014 - Jul 20, 2014
Venue:
Japantown
Location:
San Francisco, California
Price:
Varies
Music Type:
Festivals-JRock-JPop
Launched in 2009, J-POP SUMMIT Festival is a large street fair in San Francisco, California that celebrates Japanese popular culture every summer.
By introducing the latest in Japanese music, film, art, fashion, games, anime, food, as well as niche subcultures, the festival has become a landing platform for new trends and innovations from Japan.
The 5th annual J-POP SUMMIT of July 2013, the festival made huge leaps in its programming and enjoyed 80,000 people in attendance, making it one of the top Japanese festivals in the US. In addition to the original street fair, a Union Square Live concert in downtown San Francisco, Bay Area's very first Japan Film Festival of San Francisco, and sake-tasting and fine foods at POP GOURMET Food Festival were all introduced to further enrich the experience as a whole.
J-POP SUMMIT Festival, in other words, consists of a music festival, a film festival, a fashion festival, an art festival, an anime convention, as well as a gourmet food fair. Here, many local and Japanese organizations and businesses join to take part, support and exhibit. The festival is also getting attention as an effective platform for promotion and as an entry point into US markets.
◉ Japan Film Festival of San Francisco


Japan Film Festival of San Francisco, presented by J-POP SUMMIT Festival, 
is the first fully-dedicated annual Japanese film event of the S.F. Bay Area.
 This

week-long

festival will take place at NEW PEOPLE Cinema.

The 2014 J-POP SUMMIT Festival presents a new edition of "Harajuku Kawaii!! in S.F." featuring the return of Ayumi Seto and other notable models and fashion luminaries for a series of special live events presented in partnership with ASOBISYSTEM. Programming news and announcements of other events and appearances will be coming soon!
"Aymmy in the batty girls" is an innovative line inspired by a unique mix of 60s and 70s
Americana popular culture, punk and rock fashion. The brand concept is derived from
the "old school" feel of diners, hamburgers, cherry cola, ponytails, mixed with influences
from Aymmy's big brother whose interests include cult classic horror films, video games
and skateboarding. Official "Aymmy in the batty girls" website (Japanese).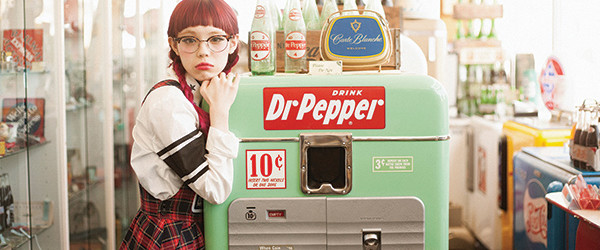 "Kawaii aesthetics celebrate the essence of Japanese pop sensibilities, fashion and
music and has reverberated internationally and made Harajuku the epicenter of J-POP
culture, and these aspects are a major foundation of the annual J-POP SUMMIT," says
Seiji Horibuchi, the President/CEO of NEW PEOPLE, Inc. and Chairman of the J-Pop
SUMMIT Festival Committee. "As we prepare an exciting roster of programming for the
2014 J-POP SUMMIT Festival, we are honored to give an early taste of what's to come
with this special appearance by Harajuku Kawaii model Ayumi Seto at NEW PEOPLE.
We invite everyone to join in all the fashionable fun!"
Ayumi Seto is a Japanese model and designer who appears regularly in a number of




Harajuku fashion magazines. Born 1993, she is known as one of the pioneers in a new




style called "Kidz Rock," and her unique fashion sensibilities and creative hairstyles




have inspired legions of Harajuku devotees. Following the release of her first fashion




book, "AyumiKidz," in October 2013, Ayumi is preparing to launch her first clothing




brand, "Aymmy in the Batty Girls" ("Aymmy" for short), in Spring 2014. The new label




will offer a wide variety of girl's apparel and accessories that reflect Ayumi's colorful and


edgy style.
THE AKABANE VULGARS ON STRONG BYPASS will also be performing!
THE AKABANE VULGARS ON STRONG BYPASS mix a power rhythm section with rockabilly, blues inspired guitar. Sonically alongside Social Distortion and Thee Michelle Gun Elephant; in 2012, they performed at SXSW, released a CD, and returned for 30 shows in the U.S. In 2013 the band announced a double release of a live and a studio CD. The band continues to tour rigorously.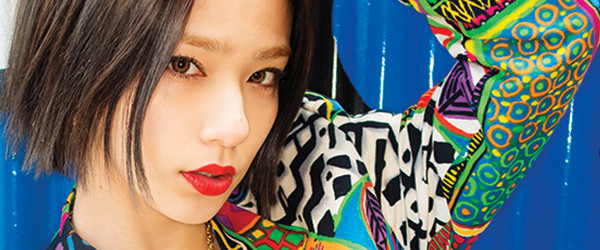 From URA-HARAJUKU to the world!
Born in December 1991 in Okinawa, Japan, Una who used to be a charismatic shop assistant in Harajuku started her modeling career as an Aomoji-kei (Harajuku) model by getting a snapshot taken by a fashion magazine in 2010. It didn't take her long to appear on fashion magazines regularly.
With her looks and edgy fashion style, she became a new type of Aomoji-kei (Harajuku) model who is capable of expressing not only kawaii but also cool aspects of Harajuku.
This iconic figure from the Harajuku street scene will be debuting with her first single "Juicy Juicy" on August 14th, 2013. Before debuting, Una had a chance to perform on the stage of JAPAN EXPO in Paris and expanded her activity field to the world as a representative of Harajuku Kawaii culture. In 2013, she released her first digital mini album "True of Lights/Danse Danse" in iTunes. in 2014. She also participated in "U-EXPRESS LIVE 2014″ in Saitama and appeared with Katy Perry, Kyary Pamyu Pamyu, and Shojo Jidai (a girls group from Korea).
Her new single, "BOOM BOOM BOOM," has been released this April and is already being used in a TV commercial.
Una, a representative for this new street-born kawaii culture, is sure to attract a great deal of public attention!
Official Website:
http://Una.AsobiSystem.com/
Official YouTube Channel:
UnaofficialTV


★ ABOUT PINKY DOODLE POODLE:
Pinky Doodle Poodle is a high energy, female fronted rock band from Tokyo, Japan formed in 2008. PDP features lead vocalist/bassist/guitarist
Yuria
, a successful Japanese anime singer often heard in popular video games in Japan as well as on solo records and with her band
Honey Bee
(2004-2007).
Rounding out the duo on guitar is
George
, a long haired shredder/composer who brings PDP a musical sound reminiscent of a marriage of the MC5 and Bad Brains swirling under Yuria's playful Japanese/English lyrics and melodies.
The band has released a handful of EPs in Japan and Europe and have just completed their first full length LP in the US with producer /
Goo Goo Dolls
member Robby Takac at his GCR Audio Studios in Western New York. Their latest 10 song self-titled album
Pinky Doodle Poodle
was released worldwide in the Spring of 2014 on
Good Charamel Records
.
Having recently completed tours of Japan, Europe, Myanmar and a few select dates around the New York area, PDP is now concentrating their efforts on US markets with a Nationwide US tour in June and July.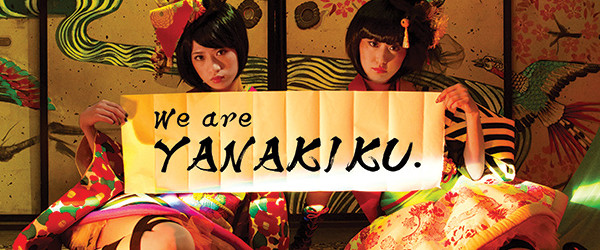 July 19th (Sat) & July 20th* @ Pagoda Stage, Japantown, and Union Square
*Exact schedule will be announced soon!
The 23-year-old Japanese human beat-box, DAICHI, is coming back to San Francisco Japantown and Union Square for two days on Saturday, July 19th, and Sunday, 20th! More information coming soon!
★ About DAICHI:
World-known Japanese human beat-boxer!!
Without using any instruments, effects, or machines, Daichi can make more than 50 different kinds of sounds using his voice, and can make rhythm and sing melody at the same time.
At the age of 18, he posted on Youtube a video of his beat box performance, which he filmed in his room by himself. Suddenly, he started getting a lot attention from all over the world. This video has had more than 23 million views. Now Daichi's official YouTube Channel,
DaichiBeatboxer
, has over 350,000 subscribes from around the world.
Daichi performs not only in Japan, but also overseas, including the US, Taiwan, Malaysia and so on, and entertains audiences by using only 1 microphone, playing original and cover music with a loop-station machine, and also collaborating with singers, musicians, dancers, performers, DJ's and more. Daichi won third place in Apollo Theater Amateur Night 2012, and became the first Japanese musician to be awarded at the Apollo.
Watch his incredible performance on YouTube, and don't forget to subscribe to his official YouTube channel
DaichiBeatboxer
to see his most updated videos!
▼ SUPER SMOKE ON THE WATER BEATBOX by DAICHI
Official Site:
DaichiBeat.jp
(Japanese and English)
Official YouTube Channel :
www.youtube.com/DaichiBeatboxer